FEELINGS OF FOUNDATION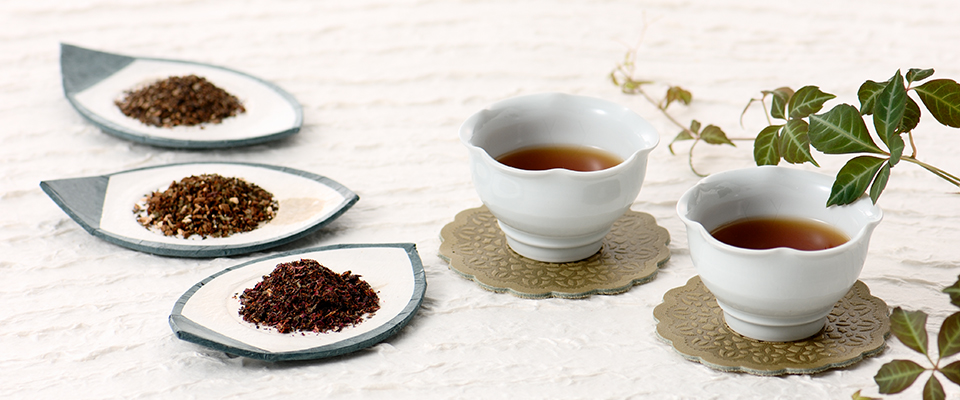 Emotion of foundation
Health first, KAMPO second
Health comes first, Kampo comes second. Human being is at the forefront of the everlasting circle of life that can be traced its origin back to the great universe. We have approximately three million years of human history. Over the last few decades, technology and lifestyle has developed rapidly. On the other hand, it is also true that we have lost many important factors in life due to irrational behavior which at times goes against the law of nature. We believe in the importance to live in harmony with the mother nature.
The Nature Medical Science that we propose is our original and practical method, which has been developed based upon Japanese herbal medicine, "Kampo", and the concept of mind-body health, known as "Yojo" the wisdom of health. We believe in the importance of "creating your own health" leading a very positive and self-oriented method.
Health does not merely mean without sickness, but rather utilizing our life force, the natural healing ability as the body desires. A daily lifecycle based on the principle of nature, including the balanced diet, moderate exercise, having enough sleep, and positive mentality, can lead to a true healthy life style.
We, NIHONDO, emphases "Self-care comes first, Kampo comes second" as our philosophy, and offer health care support to your everyday life through the concept of "Kampo" and "Yojo".
Foundation identity
History is everlasting.
There is nothing superior than human being amongst all.
We, as a human being, appreciate to live in this generation and must continue to develop onto the next. Health must be maintained in order to improve the mind and skills which will lead to development. The mind brings a great pleasure into our life, and having the skill is a profession that provides motivation to live. We grow and strive for self-fulfillment through interacting with others in such environment as workplace, society and family. We as Nihondo, contribute to society through our corporate activities. We consider our work and products very precious and sacred. Our company goals are to pursuit the ideal pharmacy model that can meet the social needs, to execute sound management that improves our corporate value, to expand our pharmacy model into society, and to dedicate ourselves with our deepest love for local and public health. The passion for these goals bring joy to our employees, and facilitates of our corporate sustainability and development, which will eventually lead to the development of the industry, dedication for the society, and world peace.
CSR - For the sustainable society -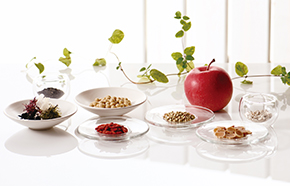 Ever since the establishment, we have developed our own methodology combining the principle of nature, which we call the Nature Medical Science, and have been contributing the Japanese herbal medicine, known as Kampo to the local healthcare industry. There has been many controversy over the global environment, however, as a company that enlighten Kampo lifestyle to the public, and as a corporate responsible for the society, we have been working on environmental issues. Although it has been one of our primary mission, we are in the process to improve our level to the global standard and will continue dedicating ourselves for the society.